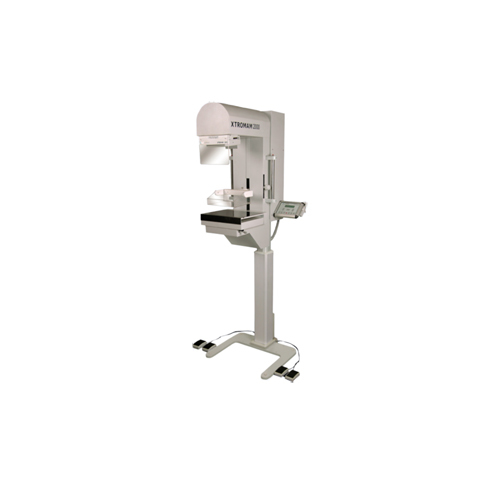 Product Description
Backed by efforts and dedication of our skilled experts, we have been able to manufacture and supply Xtromam 2000 Series X Ray Unit. This unit is suitable for multi chair clinics and is lead coated from inside to avoid over exposure and dispersion of radiation. It involves use of radio visiography sensor and IOPA film that helps in utilization of less amount of radiation. High frequency design makes this unit portable and compact as well as save space. Xtromam 2000 Series X Ray Unit possess simple internal structure that provide aid in easy operation and maintenance.
Features:
ÂÂÂ
Protects patients and staff from exposure of radiations
Delivers fast response
Provides highly accurate output
ÂÂÂ

ÂÂÂ
Xtromam 2000
State-of-the–art microcontroller-based Line Frequency MAMMAGRAPHY X-RAY SYSTEM with facilities for Normal, Spot, Magnified and Biopsy X-Rays.
Dual fine focus 0.3 mm and 0.1 mm world-class dedicated Mammography X-Ray tube guarantees high quality, high resolution Mammography X-Rays to detect micro-calcification.
Manual as well as semi and fully Automatic Exposure Controller (AEC) mode.
5 position solid state sensors for AEC, selects kV and exposure time automatically.
Foot-switch operated motorized column-carriage and motorized compression device for precise, effortless patient positioning.
Facility of manual decompression in case of power failure for patient's safety.
Compact stand-alone unit with in-built console for installation even in small areas.
Computerised Radiography (CR) Compatible System.
AERB APPROVED X-RAY UNITS.
Contact Us
215,216 Bussa Udyog Bhavan, T. J. Road, Sewri West, Mumbai, Maharashtra, 400015, India
Phone :+918061881722